Trump brands are carried in a variety of different types of stores including Department Stores, Marketplace Stores, Brand, Clothing, & Shoe Stores, Accessories and Household Stores, and Travel Agencies.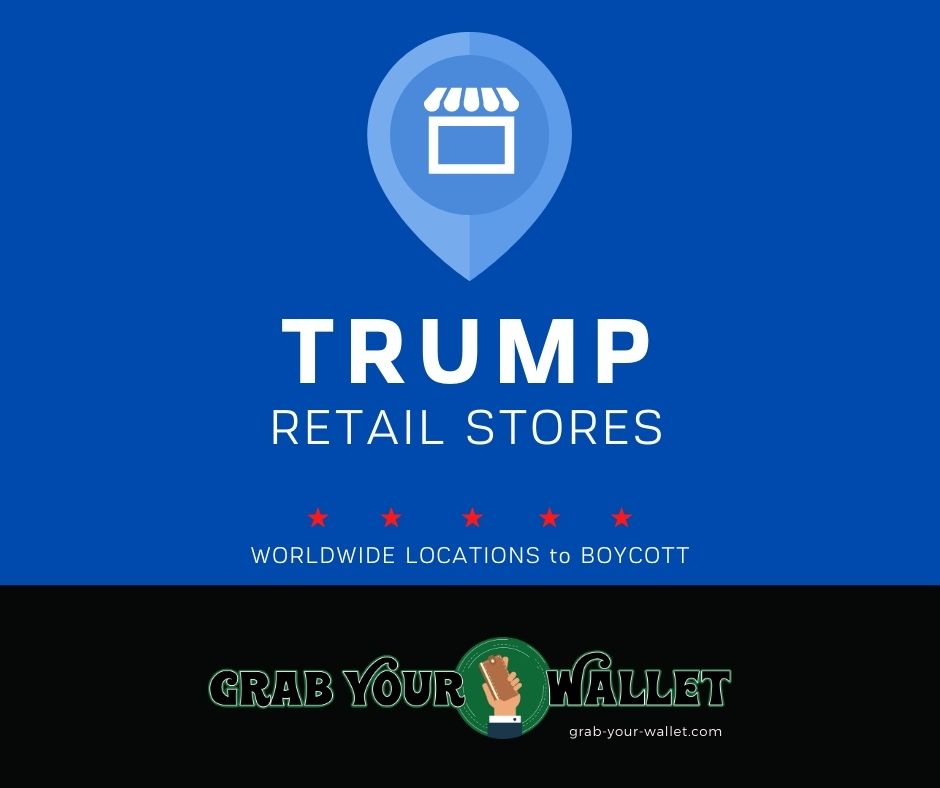 Although Ivanka Trump reported in 2018 that her fashion brand would be closing, it appears the reports of Ivanka Trump's fashion brand closing are not true. Products are still widely available and large earnings (up to $1M) are being reported.
These retailers are on the boycott list for carrying one or more of the following brands: Donald J. Trump, Ivanka Trump, Trump Home, Trump Hotels.
DEPARTMENT STORES to BOYCOTT
These well-known department stores are profiting by selling merchandise from the Trump family of brands. Avoid shopping with these merchants until they remove these products.
MARKETPLACE STORES to BOYCOTT
These online marketplaces offer millions of products and unfortunately, there is a wide variety of Trump products available on each of them. Many of these sales will directly enrich the Trump family when they are sold.
Trump BRAND, CLOTHING, & SHOE STORES to BOYCOTT
The Trump family loves to put their name on everything they do (whether it's good business or not), so it should be easy to spot Trump products in these stores. Vote with your wallet and both avoid products from the Trump family and the stores that support this traitorous family.
ACCESSORIES & HOUSEHOLD STORES to BOYCOTT
Trump products are in stores of many different types. Do your sense of style a favor and avoid Trump Home products as well as these retailers who sell them.
LODGING & TRAVEL AGENCIES to BOYCOTT
These online travel agencies could remove the Trump properties from their inventory at any time. Choose better alternatives to ensure that your money does not support the Trump agenda.
=====
NOTE:  Freedom of speech is highly valued – for this reason, there are no stores penalized solely for carrying Trump's old books. However, any future appearances, promotions, or endorsements of his books will be closely monitored for potential conflicts of interest.
=====
To learn more about where Trump continues to make money that supports his policies, visit these additional "boycott" pages:
=====
Please share! Extra points for sharing to Trump's former favorite platform Twitter!!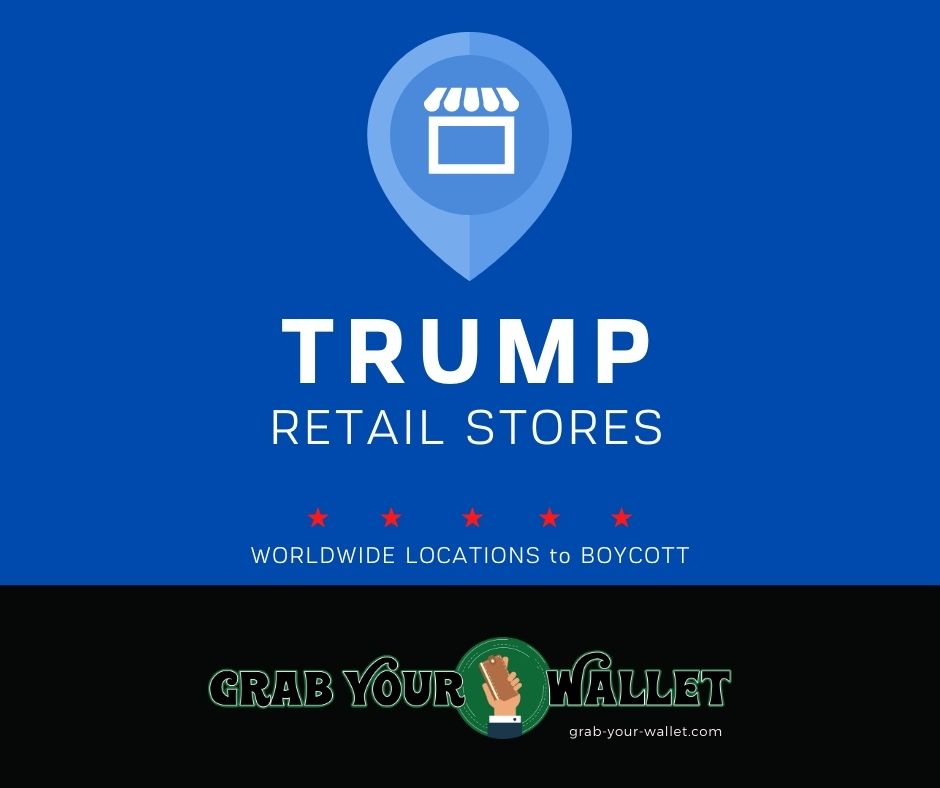 #Grab-Your-Wallet #BoycottTrump #BoycottDonald #Resist